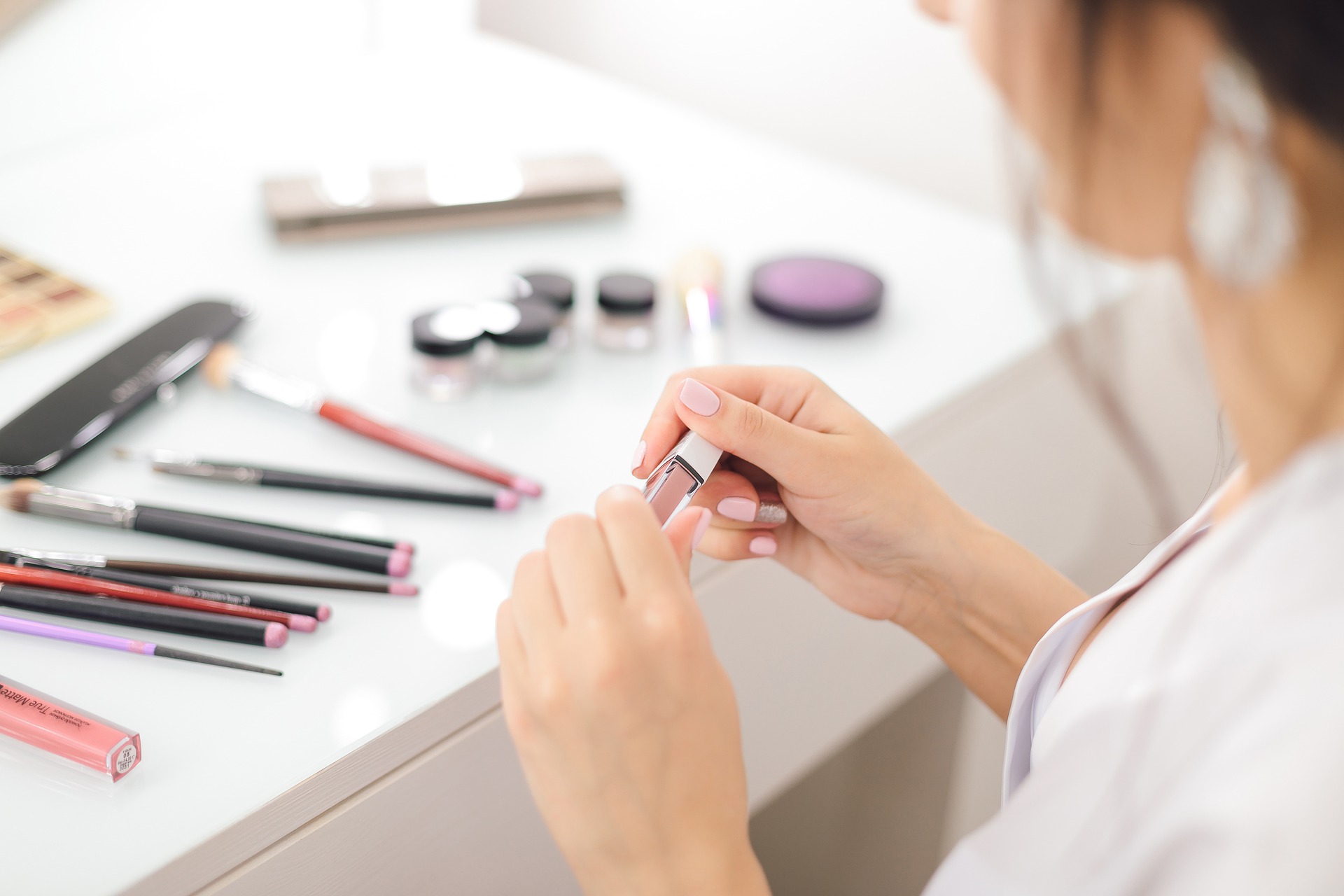 When it comes to makeup for your business headshots, you want your makeup to be light and fresh. You want to start with a natural, minimalist, or nude look.
Heavy makeup doesn't photograph well in headshots. If you're worried about covering up blemished or wrinkles, it's much easier for us to handle blemishes than trying to manage makeup concealing them.
We want to photograph you the way others see you on a daily basis. As a business professional, you want your makeup to look like a day at the office, not a night on the town.
Lawyers don't walk into the courtroom in sequin dresses, so you want to adjust your crown and tailor your makeup to your audience, whether that be on LinkedIn or on a billboard.
This doesn't mean, don't be yourself. You still want to show a little personality in your business headshots, it's just better to tone it down a bit to keep things professional.
Less is more when it comes to business headshot makeup
Generally speaking, follow these simple makeup guidelines for better-looking, more approachable business headshots.
Avoid overly bright or dark eye shadows.
Use foundation sparingly. Let the light work for you.
Avoid overdoing blush and heavy contouring.
Use a simple lip gloss over heavy lipstick.
Avoid heavy eyeliners and over-the-top stick-on eyelash extensions.
Bonus tip: Avoid anything with glitter at all costs. Seriously, no glitter.
Also, keep in mind that we can edit out a pimple or two. It's much easier to remove a pimple in Photoshop than to fix the heavy, caked-on makeup used to hide it.
If you're not comfortable doing your own makeup or just want to change things up a little, consider hiring a professional makeup artist to do your makeup for your business headshots. We can even recommend a qualified makeup artist if you don't have one.
When hiring a professional makeup artist, it's essential to let them know the looks you're going for to avoid any confusion. If you don't tell your MUA to tone it down, they will almost always go to town and get you all glammed up for your wedding day… And, that's not the look we're after.
Whether you'll be doing your own makeup or hiring a professional, bring your makeup bag with you to use your favorite brands. You'll also need it for touchups during the shoot.
Makeup for Guys
While makeup is often used on guys in television & film, we don't recommend makeup for guys in photographs. Instead, get lots of rest and drink plenty of water so that your skin is hydrated for your headshot session. If you show up to the session with a pimple or two, we can remove them during the editing process.
If you have a beard that you're considering shaving for your headshots, don't do it. Instead, we'll shoot the beard during your first look, then you can shave it. This way, you'll have more variety to choose from.
Makeup for Kids
Unless we're shooting glamour headshots for a pageant, we do not recommend makeup for children under normal circumstances.
Book A Session
Need to update that headshot?
Contact us to book your personalized
Headshot Experience
today.
---
You might also like
---
---